With Mother's day behind us and Father's day next week, I am feeling so blessed by family. I hope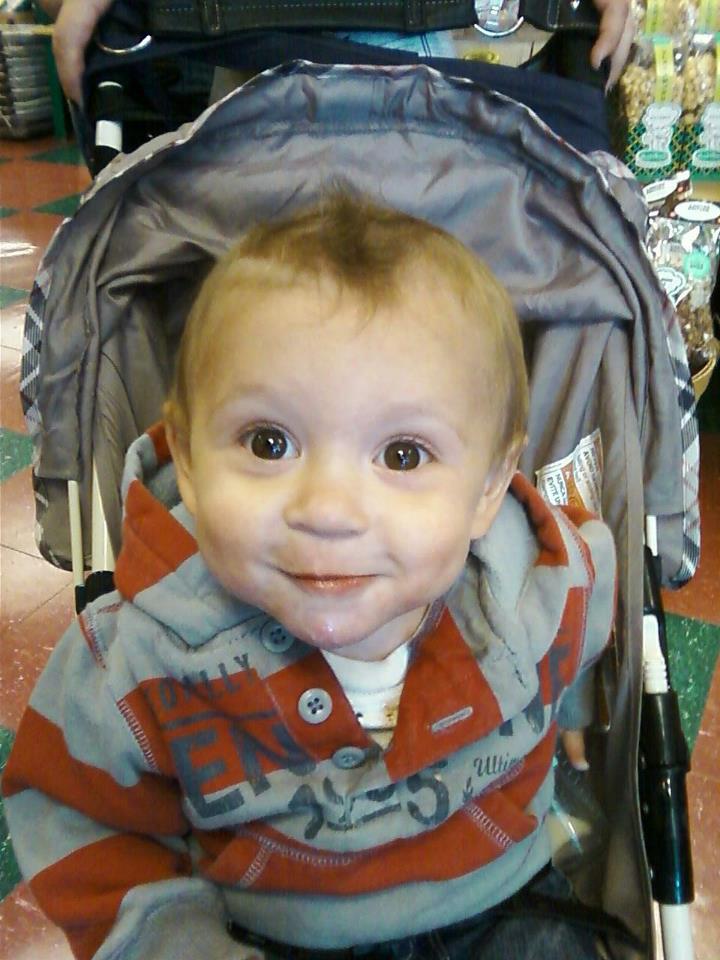 you had a wonderful Mother's Day and Happy Father's Day to you lucky Dad's! I have had a tough month. I had major oral surgery in which the recovery did not go as easy as it was supposed to.
With every rainstorm there is a beautiful rainbow that eventually comes out, and mine did in a little pint size person named Rhyder. (That is him, pictured)
Rhyder is our first grandchild. He came to visit us a couple of weeks ago. He is 15 months old, and is absolutely a cutie pie (I know Nana is prejudice.) SERIOUSLY… check out those dimples! He is happy and healthy. We had such joy with him as well as his mommy and daddy here for over 5 days. Not having him in our life until now due to circumstances that were beyond our control, was proof enough for me. It proved: If you believe, have faith and consistently ask the universe for what you want, what you BELIEVE is going to happen.. WILL!
I visioned that we were an integral part of Rhyder's life in my lifevision for well over a year. I also had his name on my vision board. See, I have wanted to be a Nana for a VERY LONG TIME. My hubby and I have 3 children between us. My daughter, who is going to be 30, has a husband she is putting through medical school. He has another year before they even think of having a baby.
My husband's youngest son isn't married yet, but we hope that will happen within the next year.
When Rhyder came back into our life I was ecstatic! Since I had only one child (a girl) I will tell you buying little girl's stuff is very different than little boy's. My husband, who has the two boys, cannot relate to little girls stuff. So when Rhyder came to visit (which was a surprise to my hubby, as he didn't know they were coming) you will never guess where the first stop was… (HINT: My hubby is an avid waterfowl hunter, and I am SO NOT) Give you a clue??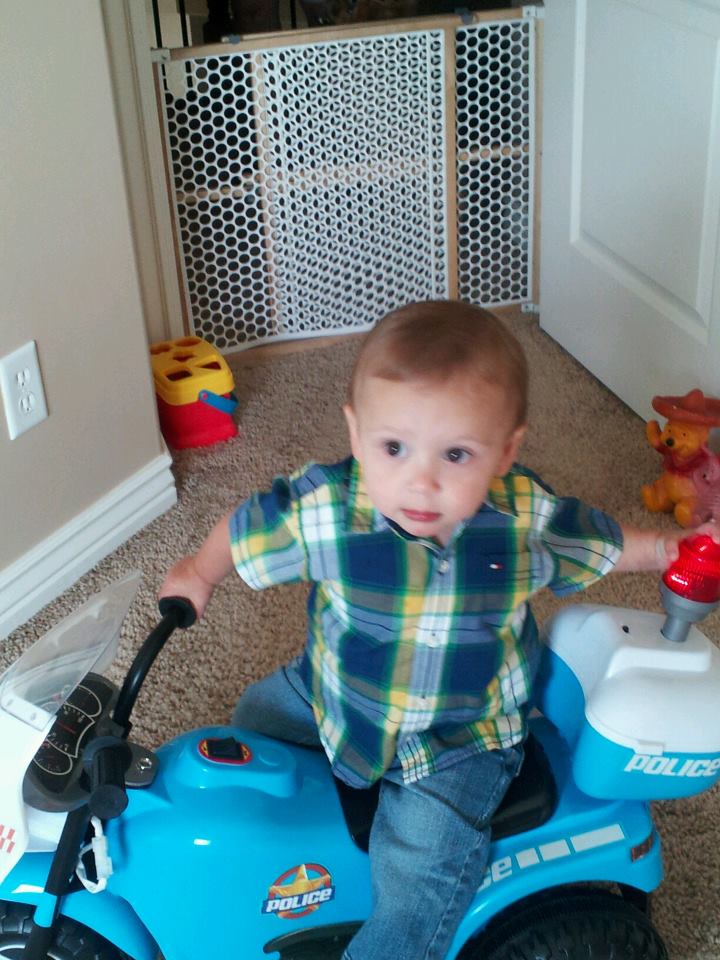 You guessed it… CABELAS! Rhyder received his first camouflage shorts and shirt. Nana instead was MORE practical…. buying him a battery operated ride on police motorcycle, just like his Papa used to ride when he was on the Police Department. And of course styling shirts and shorts, NOT in CAMO!
The point of my message is, don't stop believing in what your heart tells you to be true.
"Do not let your mind talk your heart out of what it knows to be true" is said often by my friend Kevin Hall. That is what I practice daily. Trust your instincts, your gut feelings, more importantly you heart.
We will realize the power we have to hold what we want in intention, whether it is using a vision board, lifevision, or affirmations. I know that though the time frame may not be clear, once we truly believe in our heart that it will happen and the intention is set; the universe listens.
So to YOU: You that have a dream, a wish, a goal or a vision. Do not stop believing. Listen to your heart and follow it. Dreams and wishes do come true!